Veneers in Cary, NC
From avid coffee drinking to sports-related injuries, many things can impact the health and appearance of our smiles over the years. If you are dealing with chipped, misaligned, discolored, or crooked teeth, you may be wondering what your cosmetic dentistry options actually are. Here in Cary, NC, our dentist Dr. Karen Torres provides patients with dental veneers, porcelain-crafted restorations that help transform smiles the way you want.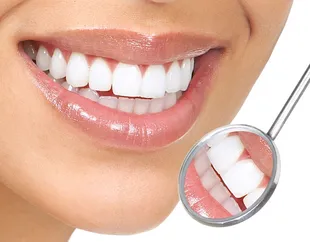 About Dental Veneers
Dental veneers are a great way to revamp and improve the shape, size, color, and alignment of one or more teeth. These thin porcelain restorations are affixed to the front of your teeth with special dental cement to help you achieve your dream smile. In essence, these porcelain shells become the new outer layer of your smile, and each veneer is custom-crafted to fit your unique needs and cosmetic goals.

Porcelain veneers can be used to improve smiles that have:

Internal stains and discolorations that are resistant to whitening treatment
Chips and cracks
Oddly shaped or misshapen teeth
Pitted teeth or teeth with uneven texture
Crooked or misaligned teeth
Minor crowding or gaps between teeth
Here at our Cary, NC, practice, Dr. Torres and her team ensure that the porcelain that's used is of the highest caliber. Porcelain is a wonderful material from which to craft cosmetic restorations because it is highly durable, mimics the look and color of real tooth enamel, and is also stain resistant.

Getting Dental Veneers
Another reason people often say "yes" to dental veneers without hesitation is that little tooth preparation is needed to get veneers. During the tooth preparation appointment, we simply buff away a very small amount of enamel (usually no more than 5 mm) from the front of your teeth to make room for the veneers. This ensures that the veneers look natural and not bulky.

Sometimes this simple tooth preparation can be performed without anesthesia, but local anesthesia may be used if teeth are particularly sensitive. This will vary from patient to patient, and we are happy to discuss this process with you beforehand.

It will usually take three visits to get your veneers, which includes the examination and treatment planning, tooth preparation, and then bonding. Since veneers are tailor-made to each patient's smile, oral impressions are always taken to get the exact measurements of your teeth. A dental lab will then craft your veneers. The next time you come into our practice, you will have the veneers permanently bonded to your smile. This is a quick, non-invasive and painless process, and you'll walk out of our office with a brand-new smile.

If you want to learn more about dental veneers, or if you're interested in getting veneers, call our Cary, NC, dentist Dr. Torres today at (919) 469-2225 to schedule a consultation! Your new smile is waiting!