Posts for tag: cosmetic dentistry
By Karen Torres, DDS, PA
December 07, 2018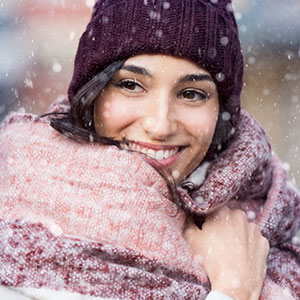 As December brings the old year to a close, it's a great time to set goals for the year to come. This might include a major life change, such as a new job—or even a new romance! If one of these items is on your list for 2019, a smile makeover may be just the thing to help you get there.
Having a great smile can give your self-confidence a real boost. It can also affect how you are perceived by others. According to a survey by the American Academy of Cosmetic Dentistry, 99.7% of adults believe a smile is an important social asset and 96% believe an attractive smile makes a person more appealing to members of the opposite sex. At the same time, three quarters of adults feel that an unattractive smile can hurt a person's chances for career success.
If you aren't pleased with your smile and want a new look, we can help you figure out which cosmetic dental treatments could be right for you. The answer might be something simple—like an overall brightening of the smile with professional teeth whitening, or fixing a small crack or chip in a single tooth with cosmetic tooth bonding. If you're unhappy with worn-down or crooked teeth, dental veneers or orthodontic treatment might be the way to go. In fact, many adults find that orthodontic treatment with clear aligners is a great way to get a beautiful, straight smile without drawing attention to the fact that a makeover is in progress.
Of course, it's not only important for your smile to look good but also for your whole mouth to stay healthy. So if you are experiencing any tooth pain, unusual mouth sores or gum problems, it's time for you to come in for an exam. And if it's been a while since you've had a dental checkup and professional teeth cleaning, why not make an appointment for early in the year? Don't start the new year with last year's dental problems!
If you would like more information about cosmetic dental treatments or preventive dentistry, please contact us or schedule a consultation. You can also learn more by reading the Dear Doctor magazine articles "How Your Dentist Can Help You Look Younger" and "Dental Hygiene Visit."
By Karen Torres, DDS, PA
November 11, 2017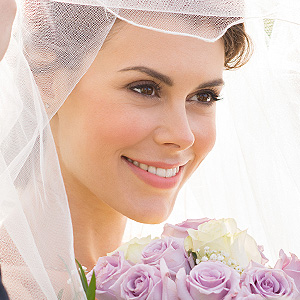 Congratulations—you're engaged! It's a stupendous (and hectic) time in your life as you plan your upcoming wedding.
You want to look your best for the big day—which means you may be dieting, exercising or making changes to your hairstyle and makeup. Be sure, though, to consider another important part of your appearance—your teeth and gums. Here are a few options that could help your wedding day smile shine even more.
Cleanings and whitening. While dental cleanings are primarily about removing disease-causing plaque and tartar they can also give your teeth that clean and polished look. And if you want an extra boost in brightness, consider whitening—we may be able to lighten up your teeth's stain-induced dullness.
Bonding. If your teeth have slight imperfections—chipping, slight gaps or staining that doesn't respond well to whitening, consider bonding techniques to repair or cover these defects. Composite resin is a dental material that can be shaped and bonded to teeth to reform a deformed tooth—and with color matching as well. For more extensive defects you can cover the front of imperfect teeth with bonded porcelain veneers or completely cap a tooth with a custom crown.
Tooth restorations. If you have missing teeth marring your smile, you have several options. The top choice: dental implants, which replaces the root of the tooth and will be able to have a crown attached to it. An implant can thus restore both better function and appearance. For more affordable options, you can also turn to fixed bridges or removable dentures. The latter can be custom designed to replace all the teeth on a jaw arch or just a few in different locations.
Gum enhancements. Teeth aren't the only part of your smile that might need a helpful touch—your gums' appearance might also be a problem. There are cosmetic procedures including plastic surgery and tissue grafting that can help correct overly prominent "gummy" smiles or, at the other end of the spectrum, longer appearing teeth because of gum recession.
Orthodontics. If you have extended time before the wedding date, we may be able to correct crooked teeth or a poor bite (malocclusion) that's adversely impacting your smile. In some cases, you may be able to choose clear aligners, removable plastic trays that are hardly noticeable to others, over more visible braces to correct your bite.
If you would like more information on cosmetic dentistry for lifetime events, please contact us or schedule an appointment for a consultation.
By Karen Torres, DDS, PA
October 30, 2016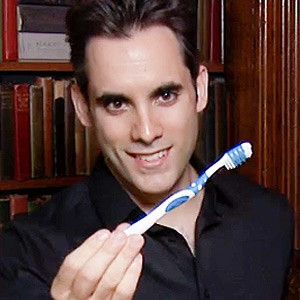 Magician Michel Grandinetti can levitate a 500-pound motorcycle, melt into a 7-foot-tall wall of solid steel, and make borrowed rings vanish and reappear baked inside bread. Yet the master illusionist admits to being in awe of the magic that dentists perform when it comes to transforming smiles. In fact, he told an interviewer that it's "way more important magic than walking through a steel wall because you're affecting people's health… people's confidence, and you're really allowing people to… feel good about themselves."
Michael speaks from experience. As a teenager, his own smile was enhanced through orthodontic treatment. Considering the career path he chose for himself — performing for multitudes both live and on TV — he calls wearing an orthodontic device (braces) to align his crooked teeth "life-changing." He relies on his welcoming, slightly mischievous smile to welcome audiences and make the initial human connection.
A beautiful smile is definitely an asset regardless of whether you're performing for thousands, passing another individual on a sidewalk or even, research suggests, interviewing for a job. Like Michael, however, some of us need a little help creating ours. If something about your teeth or gums is making you self-conscious and preventing you from smiling as broadly as you could be, we have plenty of solutions up our sleeve. Some of the most popular include:
Tooth Whitening. Professional whitening in the dental office achieves faster results than doing it yourself at home, but either approach can noticeably brighten your smile.
Bonding. A tooth-colored composite resin can be bonded to a tooth to replace missing tooth structure, such a chip.
Veneers. This is a hard, thin shell of tooth-colored material bonded to the front surface of a tooth to change its color, shape, size and/or length; mask dental imperfections like stains, cracks, or chips, and compensating for excessive gum tissue.
Crowns. Sometimes too much of a tooth is lost due to decay or trauma to support a veneer. Instead, capping it with a natural-looking porcelain crown can achieve the same types of improvements. A crown covers the entire tooth replacing more of its natural structure than a veneer does.
If you would like more information about ways in which you can transform your smile, please contact us or schedule an appointment for a consultation. You can also learn more about the techniques mentioned above by reading the Dear Doctor magazine articles "Teeth Whitening," "Repairing Chipped Teeth," and "Porcelain Crowns & Veneers."